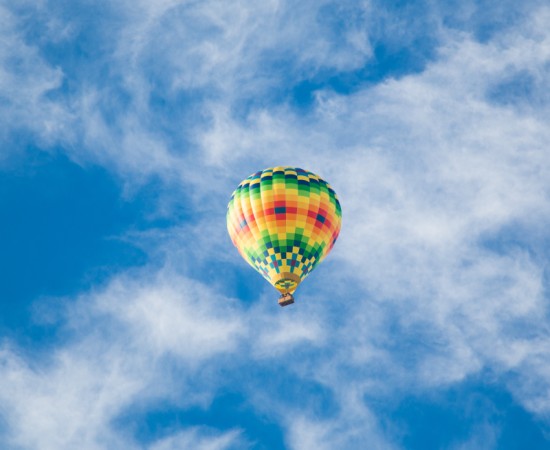 Web Hosting
Web hosting is were a website is stored. Our hosting servers are geared towards our websites which are created using database run websites such as WordPress or Prestashop.  These websites need higher specification servers than shared servers offered by many mainstream web companies..
All our server are based locally in Manchester and are the most up to date hardware available.  Quality is essential to make sure the servers can sustain demand for your website and speed.
Many web-hosting solutions provide a poor solution where they have a server which hosts hundreds of websites  until the server is full; this also means they have to limit resources you can use such as email marketing facilities.

Our website are all hosted on high quality servers which helps us provide a complete service.
Hosting Packages
Price are charged monthly and payable by standing order. All Hosting Prices are plus VAT at the current rate.
Standard Hosting
SAS HARD DRIVE
CPU 3 Core
RAM 10GB
DISC SPACE 5GB
PLEASK CONTROL PANEL
20 DOMAINS
20 DATA BASES
BULK EMAIL 2000 per day
UNLIMITED EMAIL ADDRESSES
Dedicated VPS Hosting
SAS HARD DRIVE
CPU 1 Core
RAM 2GB
DISC SPACE 10GB
PLEASK CONTROL PANEL
10 DOMAIN NAMES
UNLIMITED DATA BASES
UNLIMITED BULK EMAIL
UNLIMITED EMAIL ADDRESSES
DEDICATED VPS HOSTING SSD
SSD HARDDRIVE
CPU 1 Core
RAM 2GB
DISC SPACE 10GB
PLEASK CONTROL PANEL
10 DOMAINS
UNLIMITED DATA BASES
UNLIMITED BULK EMAIL
UNLIMITED EMAIL ADDRESSES
Standard Hosting Plus Support
SAS HARD DRIVE
Standard Hosting
PLUS
Website Back ups
Website Updates
Monitor SEO
Website support
Dedicated VPS Hosting Advanced
SAS HARD DRIVE
Dedicated VPS Hosting
PLUS
Website Back ups
Website Updates
Monitor SEO
Website support
Dedicated VPS Hosting SSD Advanced
SSD HARDDRIVE
Dedicated VPS Hosting SSD
PLUS
Website Back ups
Website Updates
Monitor SEO
Website support
Hosting Service support
Web hosting Support
Standard Hosting
This is suitable for most people and gives superior hosting compared to shared hosting.  The server is managed so you will have worry free web hosting. You can host multiple website if required.
Dedicated Hosting
This provides you with your own dedicated VPS server, this has increased performance and exclusive resources dedicated only to you.  The server will have full root access for full management. Support covers the basic set up and running of the server, for complete management you should add maintenance. You should have experience of running a server for this option.
Dedicated Hosting SSD
This is the same as Dedicated Hosting but with SSD hard-drives which perform much quicker.
Advanced Hosting Service support
Advanced Web hosting Support
For all hosting options a complete management service is offered to maintain the server and basic support for the website.  Website support includes backing up the site regularly, updating any modules used on the website, monitoring SEO and basic website updates.
Basic website updates includes support oven the phone in advising on how to create or modify pages and where needed intervention to perform corrections and formatting.  The basic service does not include editorial services although assisting and support is given.
Monthly reminders will be given either over the phone or by email suggesting it is time to add updates to the website with new content.
If required business cards and promotional leaflets can be designed using the support time.  Actual printing costs are excluded.
The service covers the first hour per month; if unused it can be accumulated and carried over to the next month.
Earn Free Web hosting and support
Earn free webs hosting and support for a month or every successful customer refereed to Creative Web Creations.  The allocating for free support will be judged on an individual basis once the new client has settle there account.
Referals credits can vary from 1 month to 12 months depending on the size of referral work.
Some common Hosting Questions and Answers
Click on the "+" symbol to reveal the answer.  If you still have questions please contact us.
What is PLEASK?
It the the operating system on the server' think windows on a PC, its the same but on the server
Do I have to sign up to a year contract for web hosting?
No you simply pay for one month in advance, when you want to cancel just give one month notice, there is no minimum term.
Can I move my websites to another provider?
Yes, you own all your websites so they can be transferred to any provider you want to use.
Do I need a dedicated server for my website?
You will get better performance but for many the standard server is perfectly fine, if we think yo should be on a dedicated serer we will inform you.  Generally if you have a large shop or offer services such as legal or accountancy we suggest you have a dedicated service.
How do I know if I should have a dedicated service with SSD harddrive?
A difficult question, SSD is faster and better so if you can justify the cost do it, however if you are unsure go for the SAS hard-drives hosting and see, if you are not happy it is not a problem to change.
I want dedicated hosting but need more than 10 domain names and need more than 10GB storage can you provide this?
Yes no problem, the 10 domain limit is the Pleask licence, for a small amount it can be extended and regarding the storage we can add as much as you need plus additional ram and cores, please contact us for a quote.
SLL Certificates
A SSL certificate is when the browsers address shows a green padlock, this secures your website and emails.  It is advisable to have this today even on a normal website.  It use to be considered essential for shops but today google announced it will favor any secured website.
A SSL certificate starts from around £30 per year, please contact us and we will find the best option depending on the level of security required…